With two different formulas packed neatly into one bottle, Lancome's new two-phase peel treatment promises to reveal 'smoother, radiant, revitalised' skin in a month. It's an overnight treatment, which you apply after thoroughly cleansing and toning before bedtime, with each phase lasting around two to three weeks, depending how much product you use.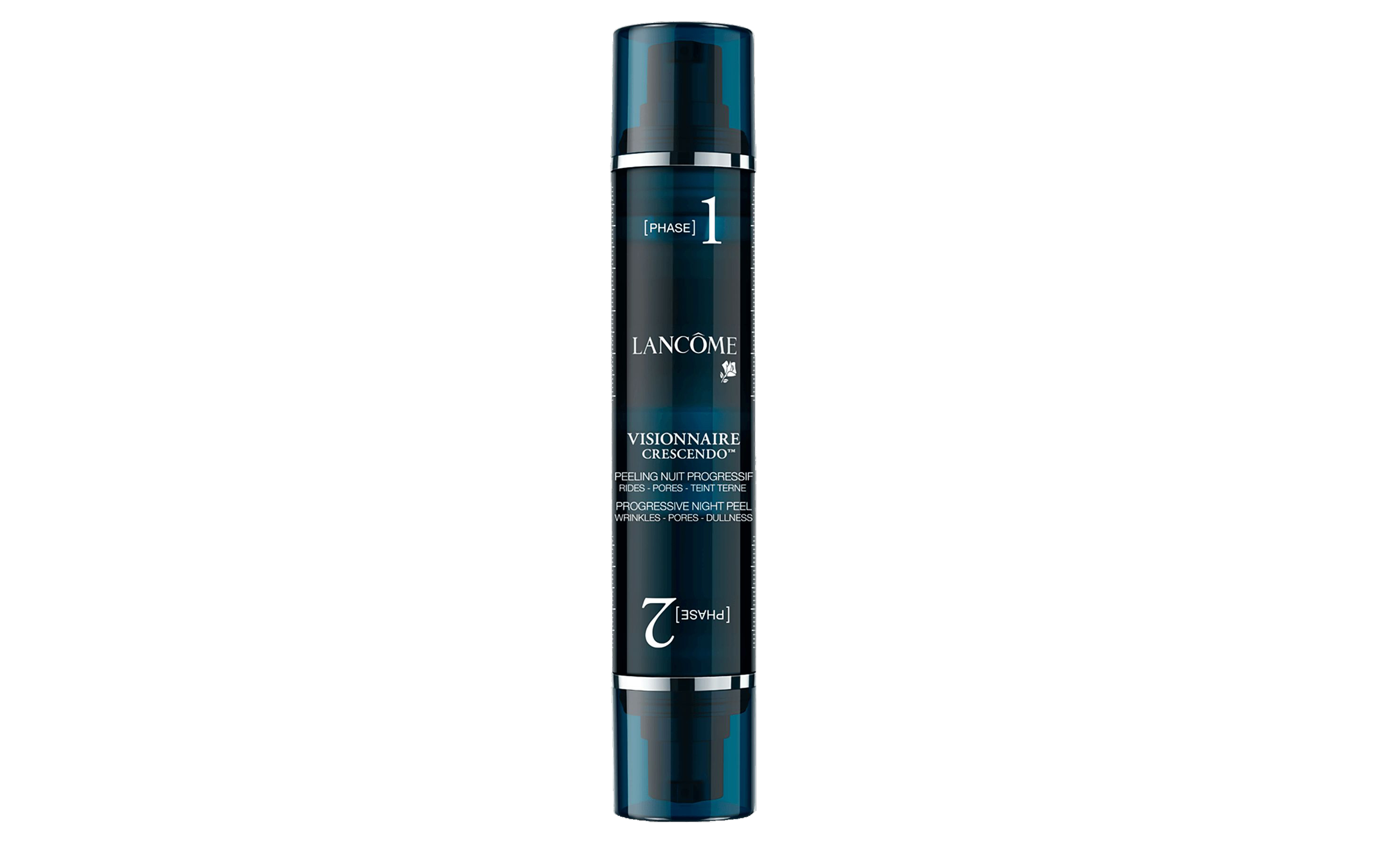 Being an acid peel virgin, I carefully read the instructions first, taking heed of the advice to avoid the delicate eye area and any sore or broken areas of skin. It's also important only to use it overnight, and to wear SPF during the daytime, as it can increase sensitivity to sunlight.
Phase one is designed to target skin texture and radiance, with a formula that contains 5% naturally derived fruit acid and quinoa husk extract. I pump some into my palms before applying with my fingertips; it's quite watery and feels like a sticky residue sitting on my skin, and there's the odd tingle as I rub it in. The instructions advise applying your usual overnight moisturiser or serum on top if you want, but I decide not to as my skin doesn't feel uncomfortable or tight.
The very next morning, looking in the mirror, I'm amazed at how noticeably more refreshed my skin already looks – and within a few days, I'm totally in love with the results; my complexion has never looks so good!
The only downside is you do feel like you're sticking to your pillow slightly during the night – but trust me, that's a small price to pay. By the time I've finished phase one, it really is like my skin's been magically buffed and polished to reveal a glowing new layer that's more even and healthy-looking.
The phase two formula, which also contains some salicylic acid and glycolic acid, works on reducing pores, fine lines, wrinkles and dark spots. It's far less sticky than phase one and absorbs more easily, though for me, the results this time round are less of a leap. Still, everyone from my doctor to colleagues comments that I'm looking healthy, and I don't think I've ever felt so happy with my skin. Better than any facial, it's well worth the investment.
Lancome Visionnaire Crescendo Progressive Night Peel, £60.