MS treatments have come a long way – but why are so few UK patients benefiting from them?
The Missing Pieces report highlights gaps in access and awareness.
Major breakthroughs in the development of effective drugs can seem like the holy grail for anyone involved in the treatment – or affected by – a chronic or serious illness.
But however groundbreaking, they're of little use if they don't reach the people they're intended to help – and experts are warning that this is the situation with MS in the UK right now.
A new report says there are worrying gaps in treatment and communication. Here's everything you need to know:
MS treatments have life-changing potential
More than 100,000 people in the UK have MS, which causes the immune system to attack myelin, the protein covering the central nervous systems, resulting in lesions or 'scarring', mainly in the brain and spinal cord. Symptoms can be complex, including pain, numbness, stiffness and spasms, vision, speech and balance problems. Strength and mobility, plus things like bowel and bladder function can also be affected, and a lot of MS symptoms are 'invisible', such as crushing fatigue, memory problems and the impact on mental health.
There are different types, but the majority diagnosed have relapsing remitting MS (RRMS), where people experience a relapse or 'attack' of symptoms which lasts a certain length of time, before symptoms ease off – either partially or completely – for another stretch of time. However, while unpredictable and variable from one person to the next, MS is considered progressive and can be very debilitating and cause varying degrees of disability.
The development of disease-modifying treatments (DMTs) has transformed the landscape of MS treatment. Where once, major disability seemed like a cruel inevitability for many, now, where suitable, drugs offer the potential to significantly reduce the amount and severity of relapses, and delay the progression of disability.
Currently, 11 DMTs are approved for use by the NHS. But only 21% of UK MS patients receive DMTs – one of the lowest rates in Europe. Nearly a quarter (24%) aren't even aware that treatments could help delay disability, and 74% of healthcare professionals (HCPs) believe patients face delays in starting DMTs.
The 'Missing Pieces' report found access to treatment varies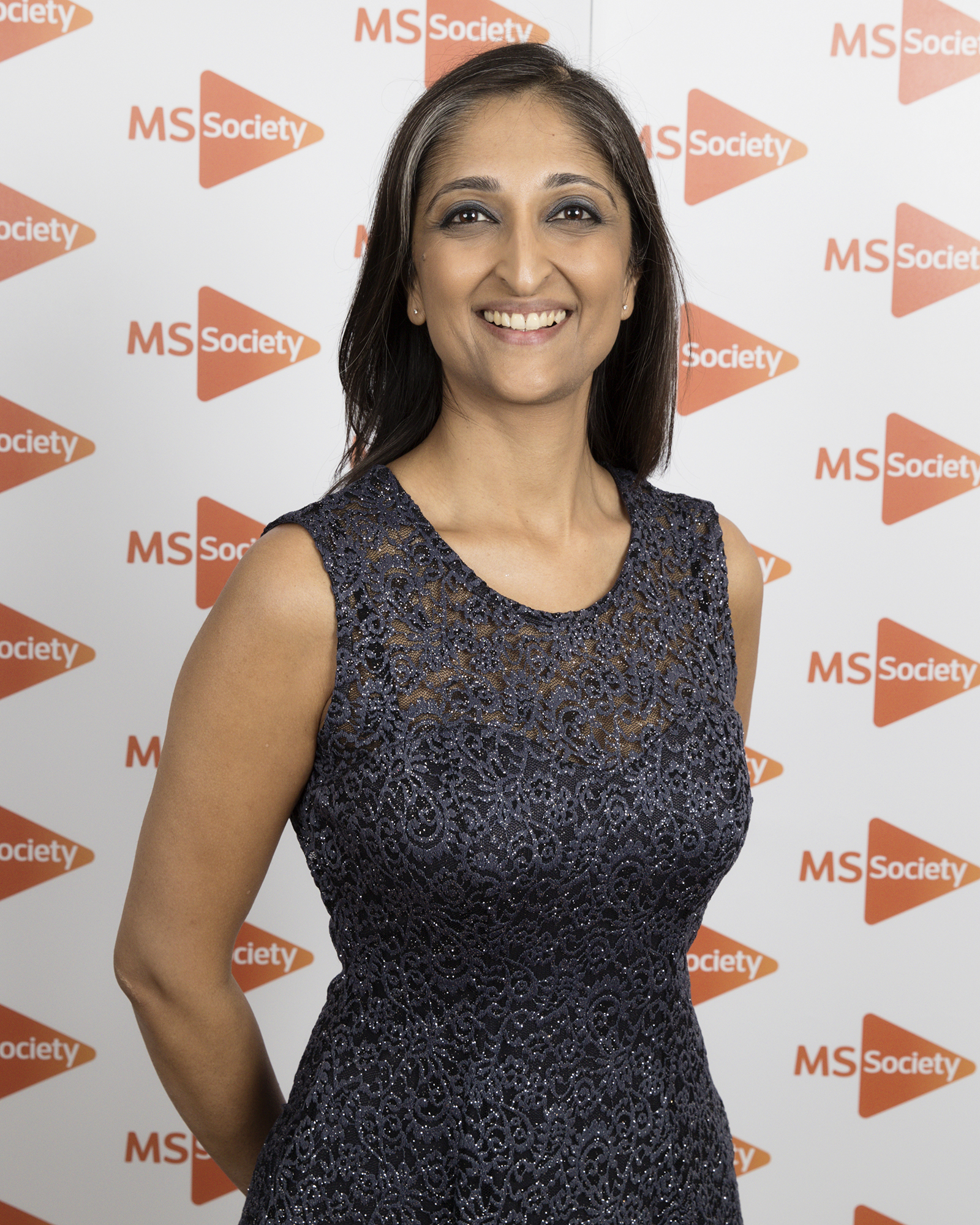 The figures are highlighted in Sanofi Genzyme's newly published 'The Missing Pieces' report, which identifies gaps not only in access to treatment, but overall in the communication between patients, HCPs and MS specialists.
When Trishna Bharadia was diagnosed in 2008, aged 28, there were fewer licenced DMTs than today – but she was deemed eligible for some of those that were available.
"I was offered DMTs at the point of diagnosis," says Trishna, now 37 and a campaigner and MS Society UK and Sue Ryder ambassador. "However, I'm fully aware not everyone's offered them or has access to all treatments. It's something I don't think should be happening and I actually find it appalling that one in four don't even know that DMTs could help delay disability. Everyone should have equal access and should be given the information so they're able to make an informed decision."
There are too many gaps in conversations

Though lucky to have been offered DMTs early, Trishna, from Buckinghamshire, says she "wasn't offered guidance and support as to where to go for reliable information about these drugs". She and her family did their own research about side-effects and efficacy. "It was a big task," she says, "at a time when we were also trying to come to terms with this life-changing diagnosis."
Amelia Southard, 44, from Devon, thinks things have improved a lot since her MS diagnosis, in 2003. She tried some of the early DMTs but didn't find them effective. Now, she takes one of the newer ones – "a daily tablet, whereas the others all involved injections or infusions of some sort".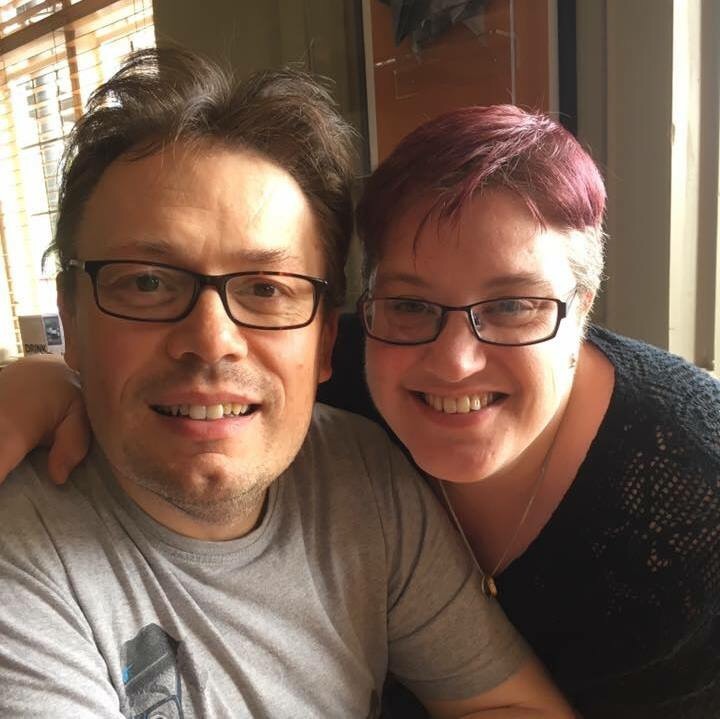 "There is so much more available [now] and patients, in my experience, are given much more choice in their treatment," she says. And despite her own ups and downs with drugs over the years, and relapses ("I use two crutches and a wheelchair to get around these days,") Amelia feels certain that DMTs are important.
"It's massively important; it can mean the difference between having some sort of quality of life or not. It hasn't been the case for me, but I know it can mean the difference between working or not being able to work. Or of having some sort of social life or hobbies versus being housebound. It really can make that sort of difference… Not necessarily for everyone, but hasn't everyone got the right to try and see if they work?"
Seeing a specialist neurologist isn't as simple as it should be 
But what if the option's not being presented? According to The Missing Pieces report, HCPs say disability is 'routinely discussed' with newly-diagnosed patients 69% of the time – but just 50% of patients say this was the case for them.
Half of HCPs agree there's a reluctance to discuss disability, mainly because 'they felt it was not appropriate', and not wanting to make the patient feel 'uncomfortable'.
Amelia notes that her experience in this regard has been positive – "I have a brilliant consultant neurologist who is very straight-talking".
For Trishna, it's not just the quality of communication that's important, but ensuring conversations take place frequently enough, too: "It wasn't until a couple of years after my diagnosis that I even knew there was such a thing as a specialist MS neurologist," she says. "This upset me because I'd have liked to have had the choice from the point of diagnosis to transfer to a specialist MS centre if I'd wanted to."
NICE recommends people with MS have access to an expert multidisciplinary team and a comprehensive review of their treatment and care annually – but a recent MS Society survey found 36% of patients hadn't seen a neurologist within the past 12 months.
Of course, MS is unpredictable – which can also make disability a tricky topic to discuss, as there might be concerns around causing undue anxiety, for instance.
It can be a postcode lottery

Some HCPs have also highlighted that it's difficult to have a conversation about disease progression and potentially helpful treatment – if access to that treatment is not as readily available as they and the patient might then hope, and this may come down to funding, services and facilities at local levels (many DMTs need to be administered by specialist nurses in hospital).
The MS Society's recent My MS, My Needs survey found big disparities in services in different areas of the UK. A recent follow-up (involving over 11,000 patients – one of the biggest MS surveys ever done) found access to DMTs, generally, has improved over the last three years – yet the UK still has among the worst rates in Europe.
"All people with MS should be given the choice to take any DMT they're eligible for from the outset. That choice shouldn't be limited by where they live, who their neurologist happens to be or which hospital they're seen at," says Trishna. "Reducing the chance of long-term disability not only allows for better quality of everyday living, but also has a social, mental and financial impact on people's lives."