Fresh seafood is on the menu in Gennaro Contaldo's autobiographical cookbook Passione. But if you're new to cooking with crab, have no fear…
"If you find it difficult to extract the crab meat from its shell, ask your fishmonger to do it for you," writes Gennaro.
Or you could go and catch your own (or raid the seafood aisle in the supermarket). Then all that's left, is to whip up this tasty recipe.
Ingredients:
(Serves 4)
2 large fresh crabs (ask your fishmonger to prepare for you and reserve the shells)
175ml extra virgin olive oil
12 fresh raw king prawns, shell on
4 garlic cloves, sliced lengthways
2 red chillies, sliced lengthways into strips
2 handfuls of fresh parsley leaves
250ml white wine
1 lemon, cut into quarters, to serve
Slices of bread, to serve
Salt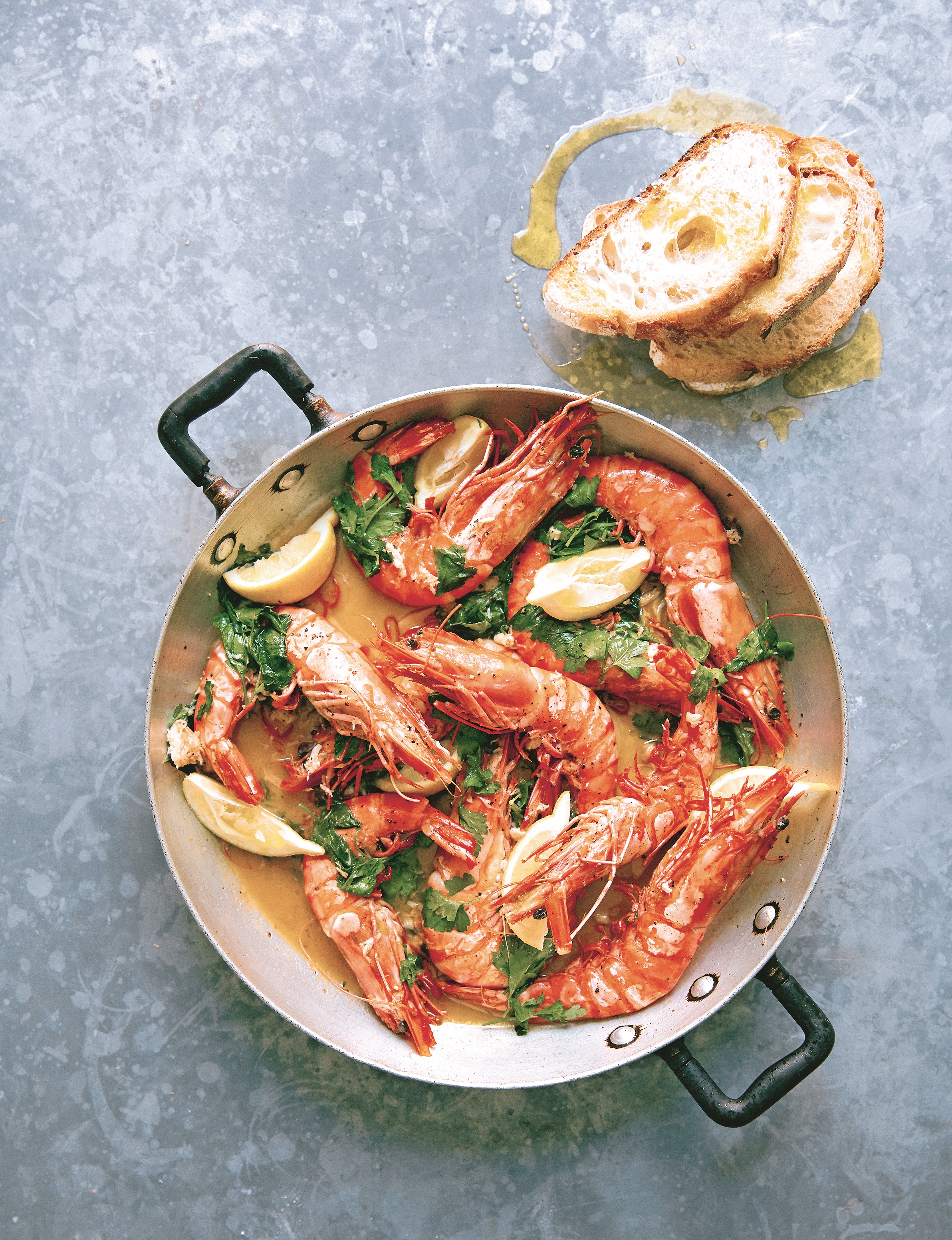 Method:
1. Heat the olive oil in a large frying pan, add the prawns and cook for one minute over a high heat. Turn them over and cook the other side for another minute.
2. Add the garlic, chillies and crab chunks, season with salt, then reduce the heat and cook for two minutes with the lid on.
3. Add the parsley, increase the heat and pour in the wine and any reserved juices from the crab. Bubble until evaporated, then serve immediately, with lemon quarters and lots of bread to mop up the juices.

Gennaro's Passione: The Classic Italian Cookery Book by Gennaro Contaldo is published in hardback by Pavilion, priced £20. Available now