A Czech brewery has released a beer made especially for women and it didn't quite go down as it hoped.
With a blush marble bottle and a semi-dark lager made from Viennese malt within, Aurosa claims its beer is to "celebrate femininity in all its forms".
"I created Aurosa #FORHER as a reminder that women shouldn't forget that they can succeed in all aspects of life without having to adapt or sacrifice their natural tenderness and femininity," said Martina Smirova.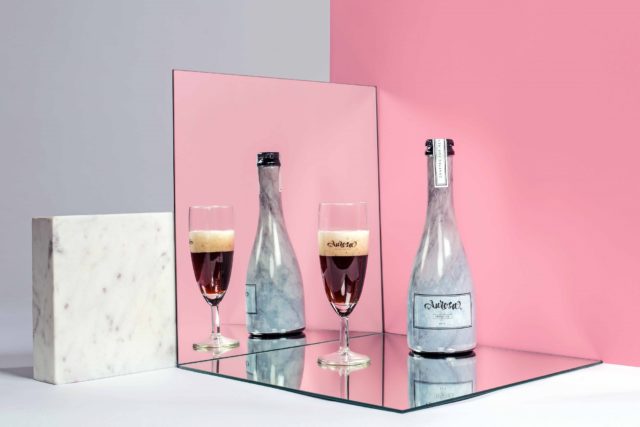 "I was able to succeed in an industry that disregards women and in which it is very hard to start a business in, and many other women who chose to pursue their ambitions, no matter how impossible it all seemed, without sacrificing our nature."
Unfortunately, when the brand visited London to market their beer, which costs €10.00 for 330ml, last week, it seems the women of Twitter weren't overly impressed with the concept of a 'beer for her'.
Some posted pictures showing them with their favourite 'for everyone' beer.
Others posted photos of their regular beer collections, with no pretty, 'feminine' bottles to be seen.
Responding to the backlash, Aurosa wrote on its Facebook page: 'Aurosa was never intended to take part in sexism, feminism or the like. It was never intended to dictate what women should or shouldn't drink.
'We are simply a brand that wants to offer beer in an elegant and beautiful bottle, something that has not been done before, for those women who want it and who's [sic] lifestyle we fit.'